Overlanding has become increasingly popular in recent years, as people look for ways to explore the great outdoors. For those unfamiliar, overlanding is basically a self-reliant form of camping, where you take all the comforts of home with you on your journey. While it can be done with any vehicle, many people choose to build out their Toyota Tundras to create the perfect overlanding rig. Here are some of the most impressive Toyota Tundra overland builds that will.
Is a Toyota Tundra good for Overlanding?
That's a solid yes. There's something undeniably rugged and appealing about a Toyota Tundra and if you're looking for an overland truck that can handle just about anything, the Toyota Tundra is where you want to go. These trucks come with beefy suspensions, enough horsepower and torque to get the job done, and plenty of features to make your journey more comfortable. Without further ado let's get into it.
Kevin Costner's Toyota Tundra
The company Full Customs from McKinney, Texas, built a one-off pick up according to Costner's wishes with all the bells and whistles to accommodate off-road driving. The truck is fitted with custom front and rear bumpers with integrated Warn winches and LED lighting. This is just the start of the insane amount of upgrades that Costner ordered for his vehicle.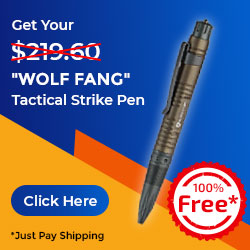 This truck is perfect for carrying all your gear for an overlanding trip or camping trip. It has a two-piece roof rack that can hold things like jerry cans and camping equipment. There are gun lockers, rear seat televisions, and even a child's sleeping area inside the truck. The truck rides on a four-and-a-half-inch lifted coilover suspension and eighteen-inch rims. To finish it off there are thirty-five inches knobby tires mounted onto this Toyota Tundra.
if you're looking for an overland truck that can handle just about anything, the Toyota Tundra is where you want to go
Revero's Toyota Tundra
We've seen many different Toyota Tundra builds, but none quite like this one. Revero's Toyota Tundra Overland Build has a ton of offroad modifications to make it a truly all-terrain vehicle. On top, it features a roof rack from Prinsu with a 40″ cutout for Heretic Studio 40″ light bar. All of that is mounted on Prinsu Summit handles. On the front, there's a Heretic Studio 20″ Tundra bumper light bar. The rig also has a Westcott Designs 3/1″ lift, Matrax traction boards, ROAM 83L rugged cases, an Iceco VL75ProD fridge, and a bunch of other offroad equipment mounted to the bed. It stands on 35-inch tires mounted on 18-inch rims. The mounted rooftop tent is from the brand iKamper and this particular model is the 2.0.
Decked Toyota Tundra Overland
The Toyota Tundra Overland built by the specialists at Decked is the perfect overland vehicle. Outfitted with all of the best upgrades, it can take on any terrain. The Decked system provides a secure and versatile platform for storing all of your gear, while still leaving plenty of room for passengers. With its powerful engine and rugged good looks, the Decked Tundra is sure to turn heads wherever you go. They upgraded the suspension with a FOX 2.5 DSC front coil over kit and a FOX 2.5 DSC rear shock kit. For outdoor camping, their headlight package offers both functional and aesthetic benefits. They wanted to build a package that produced enough light so you could see what was up ahead while driving, and also let you set up camp in the dark. On top, you'll find a Leitner Designs rack with an iKamper 2.0 rooftop tent. The heavy-duty bumpers are from C4fabrication.
Which is better Tacoma or Tundra?
It's a frequently asked question but to be honest, they both have their pros and cons. Simply put, the Tundra is Toyota's full-size pickup truck, while the Tacoma is the manufacturer's mid-size model. The Toyota Tacoma is often considered the less powerful and smaller vehicle compared to Toyota Tundra. There are six trims available for the Tacoma: SR, SR5, TRD Sport, TRD Off-Road, Limited, and TRD Pro.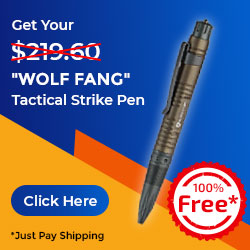 Tundra typically has a higher price compared to Tacoma, but the Tundra provides more horsepower and more space. That makes the Tundra also a big vehicle for taking off-road. The Tacoma fits into smaller trails more easily. If you like playing in the mud, the Tacoma TRD Off-Road and TRD PRO trims can help you get your adventure on while getting off-road ready. While the Tundra TRD PRO trim is fun for off-roading, it does not feel as agile as the Tacoma TRD Off-Road trim does.
---
Conclusion
In conclusion, the Toyota Tundra is a great choice for an overland build. It is a powerful truck that can handle a lot of weight. It is also comfortable and reliable. If you are looking for an overland build, the Toyota Tundra should be at the top of your list. And always remember, when overlanding make sure you prep right, especially when you are going off the paved roads. This article helps you with some essential offroad gear: Top 10 must-have gear for every offroad trip.